Here at Gene's All Natural,
Our commitment to quality products & customer service has helped us grow as we constantly strive to provide you with the most unique and creative products, services & support. 
Our online store features products that may stop uncomfortable skin conditions. The most popular skin products is NM Soothing Cream, specially formulated with 19 essential oils that may relieve the symptoms of minor skin conditions such as rashes, mite bites, morgellon, itchy skin, sores, athletes feet, cracked skin, eczema, etc.
The information provided on this website is not intended for self-diagnosis or as a substitute for consultation with a Medical Practitioner.
Order Cream Here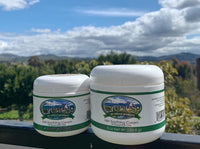 testimonials
Hi Diane,

I am using the products and feel there may be light at the end of the tunnel. Your book is outstanding and I don't feel crazy anymore. I am not sure how my journey will end but thanks to you I feel saved in a sense...I am SO APPRECIATIVE OF THE TIME YOU TOOK TO WRITE THE BOOK!!!!!!!!!!!!!!!!!!!!!!!!!!!!!!!

Love and Appreciation,
Andrew
Gene's All Natural Products helped my athlete's foot and toe nail fungus. Being a Dr. in Physiology, I am always somewhat of a "doubting Thomas" when it comes to claims of healing properties with natural products. However, I can say without hesitation that Gene's All Natural 'NM Soothing Cream' and 'Super Oregano Oil' is helping my athlete's foot and toe nail fungus. And this is after spending thousands of dollars on podiatrist's conventional treatments of lasers and over the counter prescription foot creams!

Sincerely,
Dr. James V. Cimino
Ph. D. UC Berkeley, Physiology and Anatomy
Hi Diane, I was never a vegetable or good eater my whole life until finding out about this disease but I take this if I don't have the time to make fresh veggie / fruit drinks and also eat greens 3x a day. I was very clueless about what to eat with this disease until speaking with you and all your help and support with the greatest herbal vitamins. I love genes soap and genes cream and products and I'm also a huge fan now thanks to you to sunrider, although their products are expensive , they are the best. Anyways I can never Thank you enough! 

Laura
Hi Diane Thought I would just drop you a line to let you know how things have gone 😁. What I was most shocked with and really what I am writing about is the cream 😲 used it once every where & the crawling sensation... gone or 99%. Stunned is an under statement of how I felt! I felt normal again like I had my life back, it was my birthday yesterday & the best present I could ask for as this is what I have asked for in passed 2 years for birthday & Christmas 😄😄❤️ Stunned. Again thank for all help truly grateful for cream & your help 😁❤️🙏. Nadine 10-5-20e