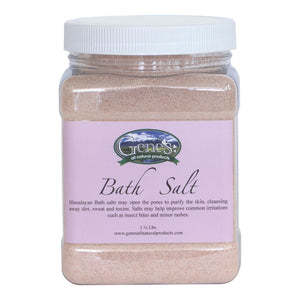 Description:

 
Unwind after a long day at work with the Himalayan Calming Bath Salts which may help to soothe your muscles and mind. 
 Himalayan Salts are composed of mostly sodium chloride, along with trace minerals of 
iron
, 
potassium,
magnesium
, and 
calcium
, which gives this salt it's 
rich pink
 color. Salt may help with detoxing the skin.
Ingredients:

 
 (himalayan salts 2 pounds)